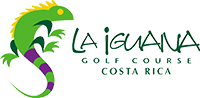 Playa Herradura, Puntarenas Costa Rica Main Entrance
Puntarenas Costa Rica
P: Call La Iguana Golf Club at011-506-2630-9151
E: laiguanagolfcourse@marriott.com
Please use the form below to contact us!
Our La Iguana Golf Course in Costa Rica is your best choice.
With the greater comfort and attention that characterizes us, our reservation system guarantees security and peace of mind. For golf reservations, please contact La Iguana Golf Course at Los Suenos Marriott by calling us at 11-506-2630-9151 or emailing laiguanagolfcourse@marriott.com.
For individual hotel reservations, please call 1-800-228-9290. For hotel group reservations, call toll-free in the United States or Canada at 1-800-831-4004.